Overview
Inventory transactions occur in every business area in trading, wholesale, distribution and manufacturing companies. In a typical SAP Business One implementation, stock in and out records that happen in the warehouse such as goods receipts and deliveries are not automated and require data entry in the back office, which is inefficient and error-prone.
A-Plus Barcode brings warehouse transactions to the front-line when and where they happen. It is an easy to use barcode system that plugs into SAP Business One for small to medium-sized companies to handle all the inventory movement transactions accurately and efficiently.
The Solution
A-Plus Barcode is a simple and cost-effective solution that makes use of web service technology and the SAP Business One SDK to provide real-time online posting of transactions from handheld computers or tablets in the warehouse.
In the warehouse
Warehouse staff can initiate inventory transactions such as goods receipts and deliveries.
Using handheld barcode scanners, users scan barcodes on the products to record the transactions quickly and accurately. Both linear and 2D barcodes are supported.
After scanning all the items, users post the documents directly into SAP Business One.
In the back office
Nothing else to do. No more data entry needed. Inventory transactions are already posted in SAP Business One and are always kept up-to-date.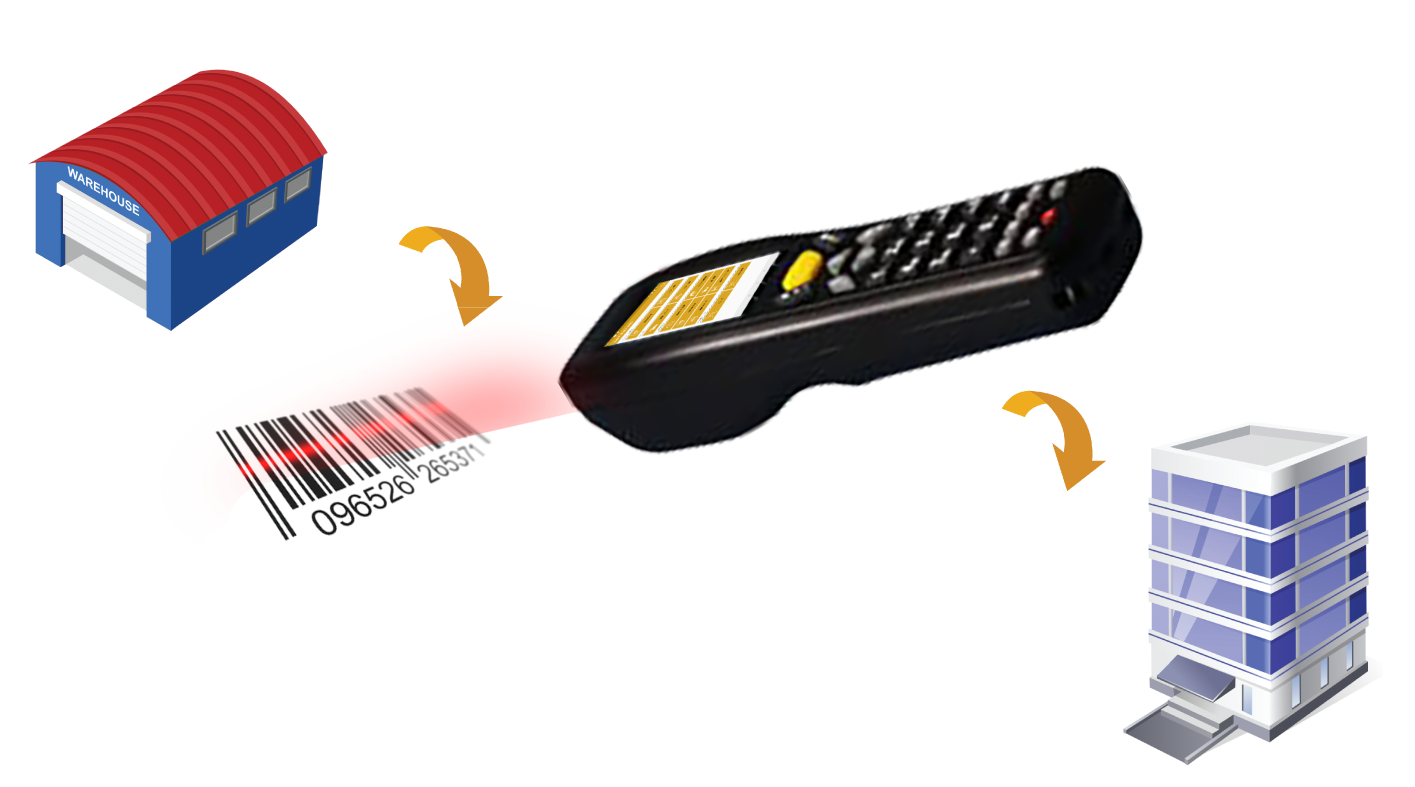 Key Features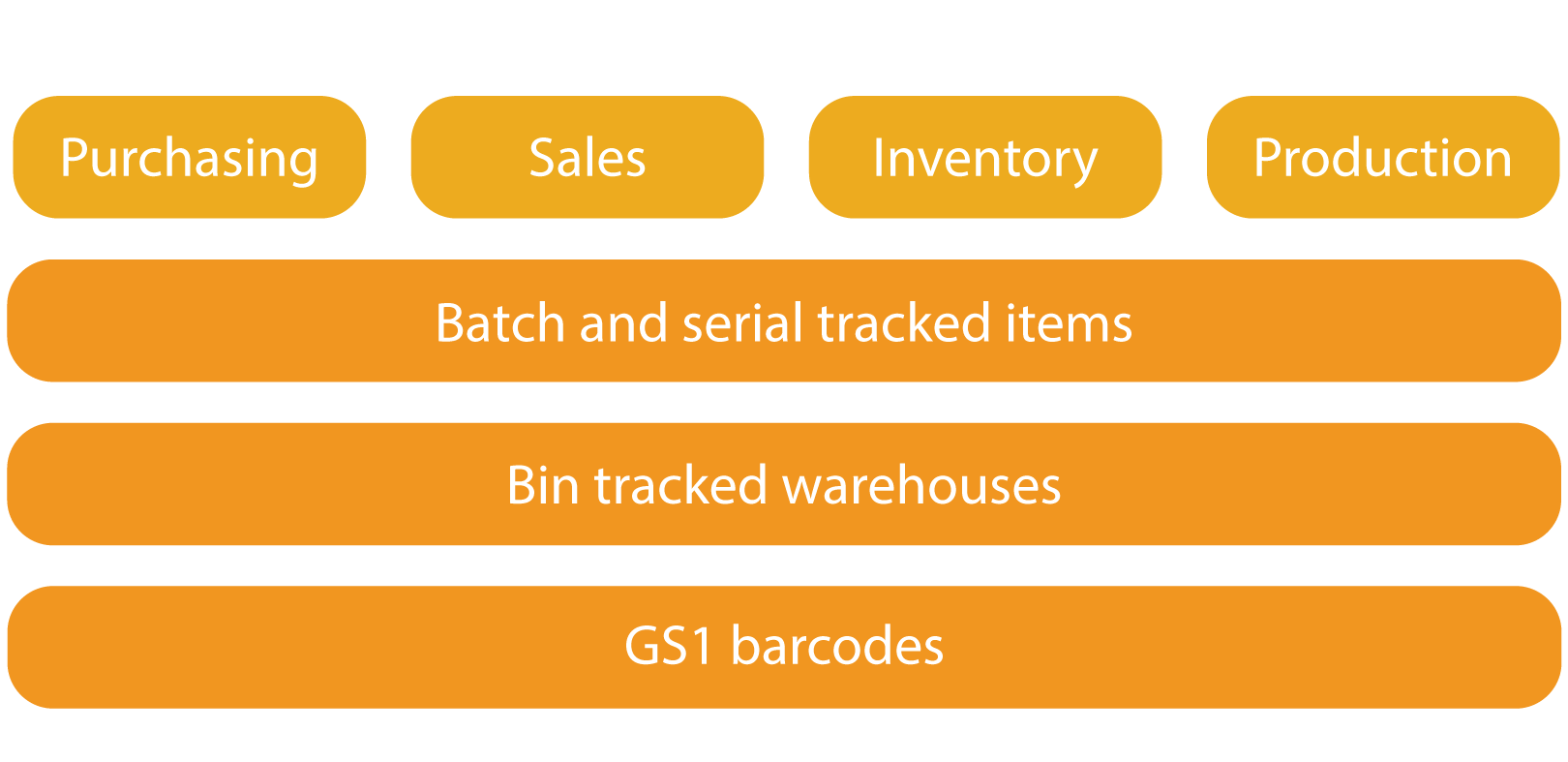 Purchasing
Goods Receipt PO based on a single purchase order, multiple purchase orders, or without a purchase order
Goods Return
Sales
Delivery based on a single sales order, multiple sales orders, or without a sales order
Return
Inventory
Inventory Transfer
Inventory Counting
Goods Receipt
Goods Issue
Picking from Pick Lists
Production
Issue for Production
Receipt for Production
For all the transactions above, A-Plus Barcode supports:
Posting documents as drafts and loading draft documents and continue
Batch and serial tracked items
Bin tracked warehouses
GS1 barcodes
A-Plus Barcode supports the industry barcode standards GS1-128, GS1-Data Matrix and GS1-QR Code that allow for multiple information to be encoded in a single barcode. Efficiency of scanning items improves even further. With one scan, the program can capture all these information if they are in the barcode:



Main benefits
ROI $
The more items scanned and transactions processed in the warehouse, the more time and resources saved in back office data entry.
Easy-to-use app and quick implementation result in quick time to benefits for customers.
Better communication
Statuses of goods receipts, deliveries, etc. are reflected in the system. No need to rely on paper forms.
Accurate inventory
Inventory movements and availability are always accurate thanks to real-time updates.
Customer satisfaction
Accuracy and speed leads to better customer satisfaction with on-time deliveries in the sales cycle.
Partner and customer friendly
Plug-in solution to your existing SAP Business One, developed 100% with native SAP Business One SDK.
System is up and running by simply setting up the web service environment and deploying the front-end program to the platform of choice:

Industrial level handheld devices that are built to withstand hostile warehouse environments
Mobile devices or tablets as an alternative cost effective solution

Short implementation time – up and running in 5 days
Simple app with familiar business processing flow – minimal training required for users
Requirements
Server
SAP Business One 9.3
One Indirect Access Site license, regardless of number of Barcode users
Windows Server 2012 or above with Internet Information Server (IIS) as the web server
Handheld devices
Android 4.4 (KitKat) or above
iOS 10 or above
Wi-Fi connection to the Barcode web server